Sea of Thieves' latest update is a good one, adding everything from fireworks and flares to scurrying rats. The ability to bury treasure adds more unpredictability into the game's unfolding story. It also gives players who aren't keen on combat opportunities for engaging in trade or conversation with other gamers.
The "pirate treasure" is a new feature in the "Sea of Thieves." The game will now have fireworks and flares, the ability to bury treasure, and scurrying rats. The update also includes a new weapon called the Flintlock Pistol.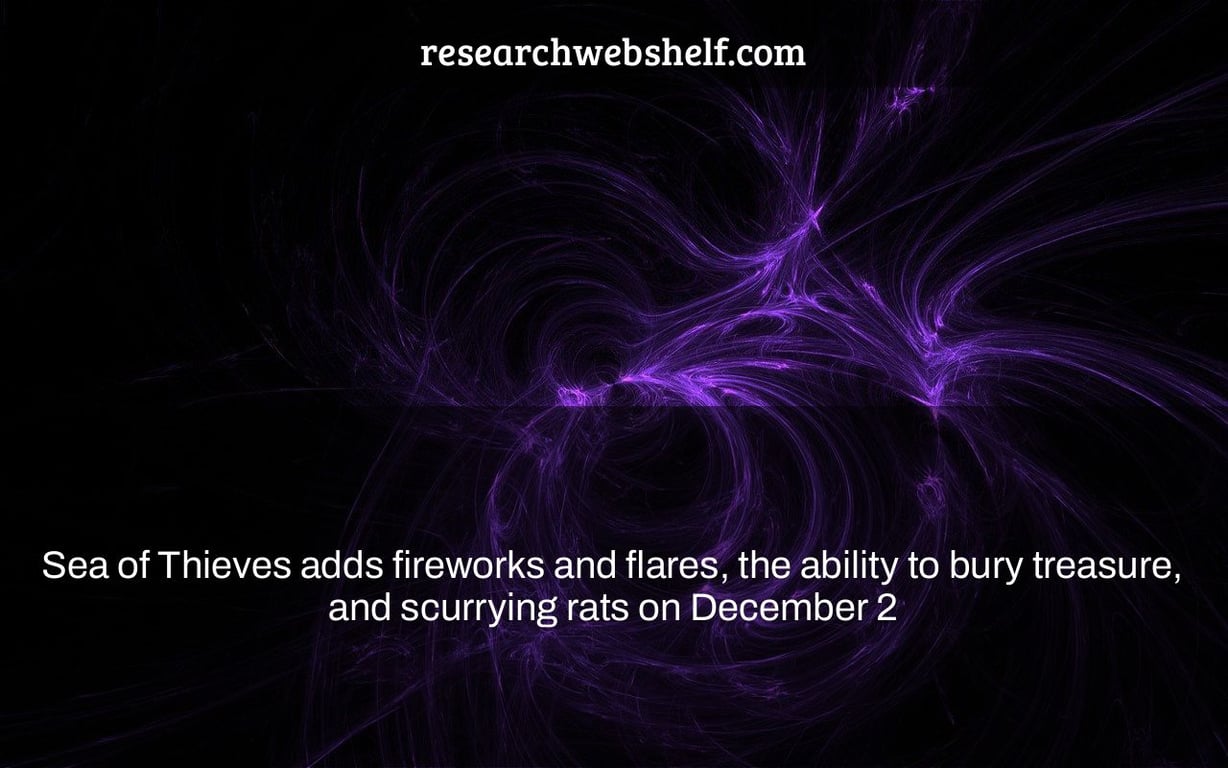 They don't eat, they don't sleep, and they don't seem to mind when a ship is flooded. Rats are one of the new features in Season 5 of Sea of Thieves, which premieres on Thursday, December 2nd. If you're musophobic, you can also turn them off.
Obviously, the new season is about more than that. Players may now bury their own treasure box on an island. This will generate a treasure map of the hidden loot, which can be followed to unearth later or posted on a new quest board for others to find; players who find the booty will receive the goods, while the player who posted the map will receive a hefty renown reward and the reputation they would have earned if they had cashed in the chest. Furthermore, cannons may now be equipped with pyrotechnics or flares, the latter of which can be used to light up an island or warn crewmates that disaster is approaching.
Players will be able to sit in seats and sleep in beds, flip the speaking trumpet around so they can whisper quietly to one another in voice chat, locate rowboats with cannons attached to the bow, and collect ammunition pouches from gun-toting skeletons when they're slain, among other things.
New goodies will be available via the SOT battle pass, as well as new visual indicators for Meg and the Kraken's fallen treasure, speedier item transfers to supply crates, and the aforementioned rats that flee the lower decks when they're flooded. The video below outlines all of the delights.
Advertisement
Watch This Video-